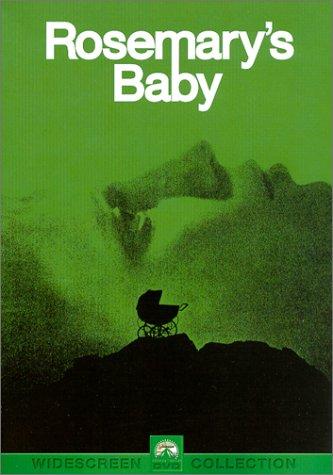 The Story In One Sentence (from IMDb):
A young couple move into a new apartment, only to be surrounded by peculiar neighbors and occurrences. When the wife becomes mysteriously pregnant, paranoia over the safety of her unborn child begins controlling her life.
My Opinion:
There's only one thing to say about this movie: HOLY CRAP! No, not in a bad way. I literally watched this movie 5 minutes ago...I'm still baffled. The whole movie let's you speculate, wether it's just paranoia of the woman, or it might be real, but nothing can prepare you for the end, which gives you a huge WTF face, that you'll keep for the last 10 minutes.
Would I Recommend It?
Yes
. If this still would be in cinemas, I'd tell you to watch it there, but a DVD buy seems good enough. I can't believe I wasn't even sure, if I should watch it. Watch it. NOW!